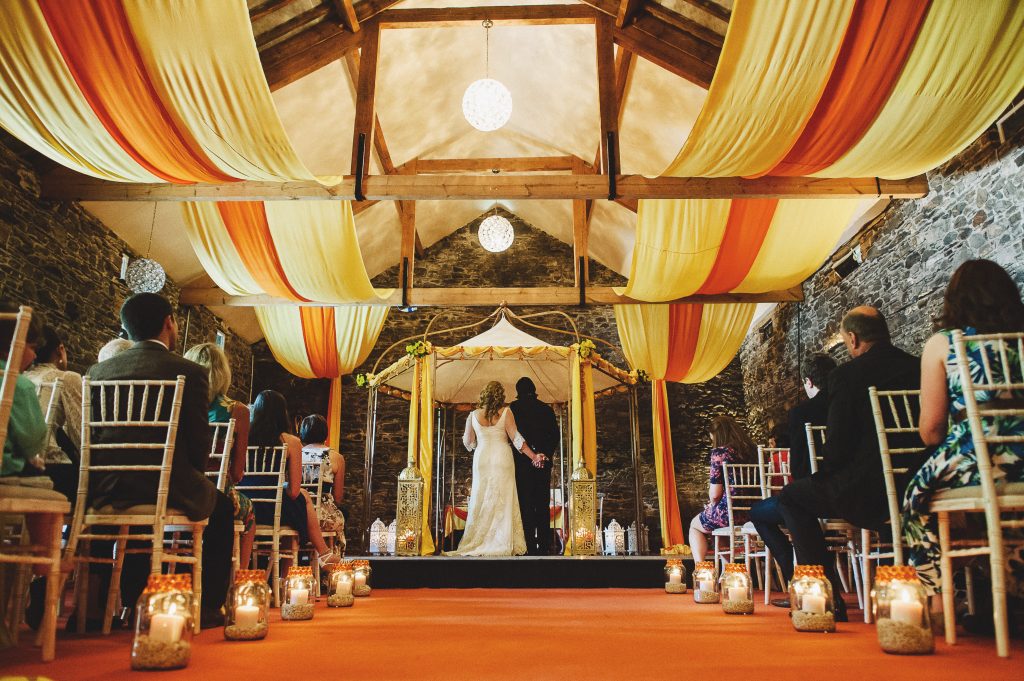 Barn weddings
at New house farm
Our bright and airy barns, with beautiful oak beams, stone walls and open fires are a perfect place to get married and celebrate your big day. The Hayloft offers you the freedom to create your own style, unrestricted by inflexible layouts or colour schemes, while The Cart Shed is provided as a set piece with candles, beams festooned with foliage and furniture provided. The Milking Parlour is essentially just waiting for the cows to come back, although it is now spotlessly clean, enjoys a huge fire  and is decorated with items from bygone days.
WEDDING ENQUIRY FORM
Every wedding celebration at New House Farm Luxury Wedding Venue in the heart of the
Lake District is unique and we are here to help make sure that this is your dream wedding.
Contact Hazel to discuss your requirements on Tel: 07841 159 818 or fill out our contact form below.