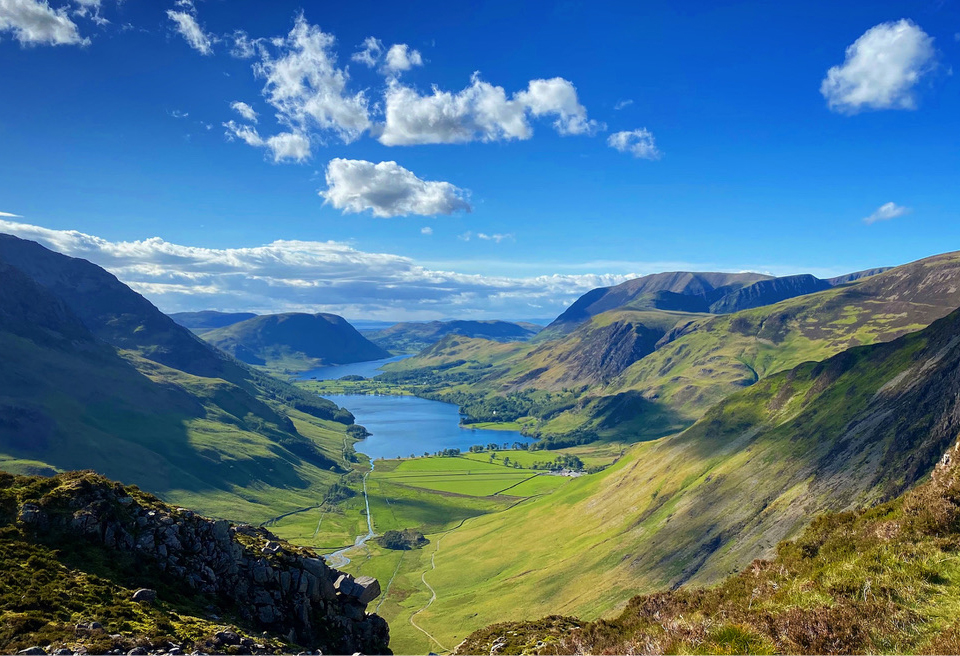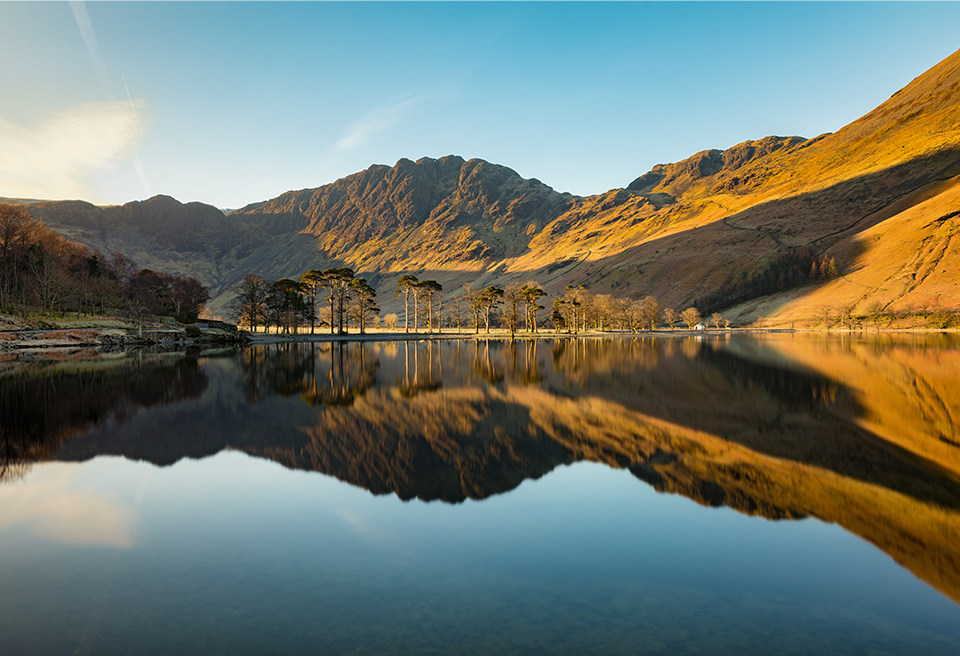 Our Location
New House Farm is situated in the stunning Lorton Vale, where we're lucky enough to be surrounded by some of the most spectacular scenery and views in the country. A walk around Crummock Water or Buttermere Lake, for instance, will reveal some of the Lake District's most impressive valley views – above you can see the view looking towards Crummock Water, as seen from the eastern shore, with High Stile and Red Pike towering in the distance.
The spectacular waterfall at Scale Force can be seen on a pleasant walk from Buttermere village, or as part of a longer walk around Crummock Water – while the nearby Loweswater lake is one of the prettiest in the Lake District.
Cockermouth, famed for being the birthplace of William Wordsworth, is just six miles from New House Farm. The poet's home, Wordsworth House, is open to the public, and has recently been transformed to reflect the character of the period he lived there. Cockermouth was also the birthplace of Fletcher Christian of Mutiny on the Bounty fame, and accordingly there are a number of public houses named after him, while you can also visit the famous Jennings Brewery, which offers tours of its factory.
If you're a golf enthusiast, we're within driving distance of a number of great courses – Cockermouth Golf Club is only 6 miles away, while Keswick Golf Club is 16 miles and the stunning Silloth Links course is 23 miles. We're also an ideal base for cycling on the Coast to Coast and Reiver cycle routes, as well as having ample canoeing, bird watching and fishing opportunities nearby.
For anyone interested in history, Honister Slate Quarry is just eight miles away beyond Crummock Water and Buttermere, which offers a unique insight into the old mining lifestyle that existed in these valleys – and Muncaster Castle, Dalmain and Hutton-in-the-Forest are all nearby historic houses, each with fascinating stories to tell.
The picturesque village of Lorton is only 2 miles away to the North and offers pub food and excellent tennis court facilities. Further afield, head towards the West Coast of Cumberland for the Maryport Aquarium, the beautiful coastal village of St. Bees, which is the start of the Coast to Coast walk, and Whitehaven with its regenerated harbour front.